>
>
>
Ultra Light 12V Lithium marine Battery for yacht
Ultra Light 12V Lithium marine Battery for yacht
Brand :LILEAD
Product origin :PRC
Delivery time :30 Days
Supply capacity :5000 pcs/Day
Price :$599.00 /Piece
LILEAD Lithium Marine Battery is designed for trolling motor, sailing yacht, RV and motorhome.
Compared to traditional leisure batteries, LILEAD Lithium Marine Battery have many advantages:
1, 20Kg Lighter
LILEAD S80 lithium marine battery is only 9Kg, reserves 1000Wh energy (5 hour rate).
Compared to the equivalent SLA leisure batteries, LILEAD S80 lithium marine battery is 20Kg lighter!

2, Faster
LILEAD S80 lithium marine battery use high quality 80AH LiFePO4 EV cells and cells are laser welded.
Due to the great design, LILEAD S80 lithium marine battery output volt is around 13.2V, while SLA marine battery output volt is 12.2V.
So, LILEAD S80 lithium leisure battery output power is 110% of SLA leisure batteries.

3, 20 times + cycle life
LILEAD S80 lithium marine battery have more than 2000 cycle life. Even the best deep cycle SLA battery 100% DOD cycle life is no more than 100.

4, Safer & Healthier
LILEAD S80 lithium marine battery have advanced BMS inside, which have over-charge protection, over-current protection, short-circuit protection etc.
As LILEAD S80 lithium marine battery have LiFePO4 EV cells inside, unlike SLA battery, it won't output sulfur.
LILEAD S80 lithium marine battery, RoHS compliant, safe and healthy for both human and enviroment.
Discount Lithium ion 12V Marine Battery, Custom Lithium ion Marine Batteries Factory Price, Marine Lithium Battery OEM Price
Description :
Capacity: 12V 363Wh

Applicability: Use for starting boat and use as service batery

Weight Lbs. : 13.22 Lbs

Weight Kgs. 6.0 KG

Dimensions (L*W*H) Inch : 83*51*75in

Dimensions (L*W*H) MM : 210*130*190mm

Terminal QTY: 4 (2 positive and 2 negative)

Fire proof: UL94-V0

Terminal: C3604 cooper

Water proof: IP67

Environment cert: RoHS certified, no sulfur
Battery Specification:
Cranking current (25℃):1000A

Cranking current (-18℃):400A

Max discharge current (continuous):90A

Max charge current (continuous):60A

Fast charge time(80%):16 Min

Life span (10% DOD): >4000 times

Charge temperature: 0 to 60℃

Discharge temperature: -20 to 65℃

Storage temperature: -20 to 40℃
BMS protection Specification:
BMS Max charge temp: Available

BMS Max discharge temp: Available

Over-charge protection voltage: Available

Dormancy voltage: Available

BMS over-current protection: Available

Short current protection: Available
Surface treatment: Coated by UV varnish, highlight & hard-wearing
RCA tape test:500 times-pass.

Adhesion test: Cutting edge is smooth without a loss, reaches 5B.

Hardness test: pencil of hardness H, loaded in the angle 45°, no scratch.

High temp test: stayed under temp 85℃ for 72h then in room temp for 2h, no obvious adverse is found on the appearance.

Non-flammable test: UL94V-0.

Eco-standard: certified by RoHs.
Shell material:
Anti-vibration: Battery 1m free fall, normal work.

ABS+PC (1.PC+ABS, AC3100 from Taiwan, 2.PC German Bayer 6555, 3.TPU, S185)

High resistance to impact and fire retardant, non-flammable (bending strength of 94MPa,notch impact strength of 539J/M)

Fully charged, free fall from height of 1.2m in three dimensions, each dimension 2 times, total 6 times, no fire nor explosion.
Features/Benefits:
PHOENIX Automatically Fall asleep when the voltage falls below 10V and reactivates automatically after being recharged. The battery is as light and long-lived as the phoenix.

Shock Wave The steering is much easier and the fuel efficiency is effectively improved.

ZEUS SHIELD Cuts off the output automatically when encountering a short circuit condition. This ensures the safety of the user and the vehicle.

Electric EEL Outstanding physical design makes LILEAD as strong as an Electric EEL, able to function normally even under when in a rolling vehicle, through high speed turns, under high temperature conditions, and while being submersed in fresh water.

RoHs No sulfur is released during use which is good for human health and the environment.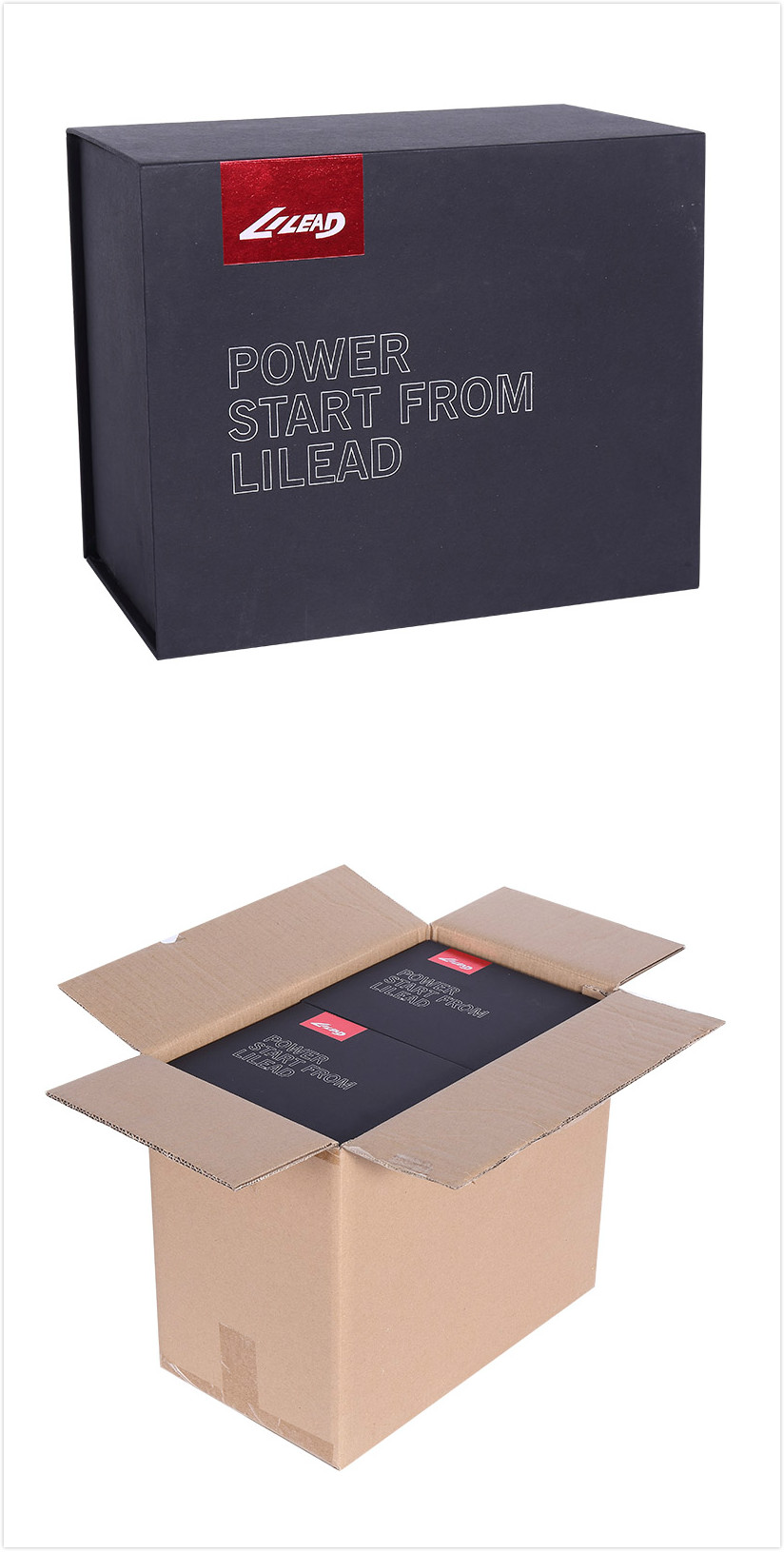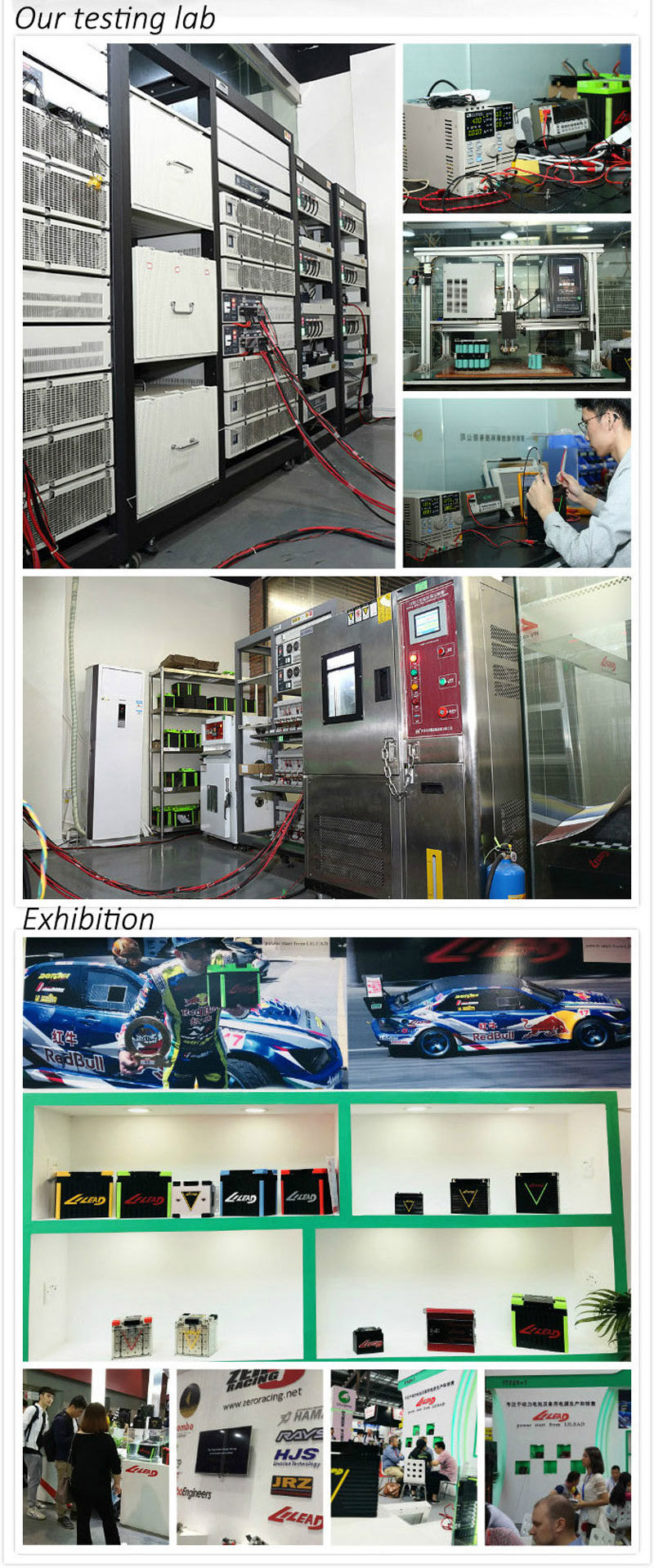 Recommendation:
Get the latest price? We'll respond as soon as possible(within 12 hours)