>
>
>
New flyer of LILEAD lithium leisure battery--- S80, 12V 1000Wh
New flyer of LILEAD lithium leisure battery--- S80, 12V 1000Wh
LILEAD New big capacity battery--- S80 battery , 12V 1000Wh
Marine craft such as electric boats, yachts and motorboats, plus all kinds of caravans and motorhomes use many deep cycle batteries, commercial name: leisure battery or marine battery.
Due to technology limit, traditional deep cycle lead acid batteries are too heavy for motorhomes, and life is short after winter season.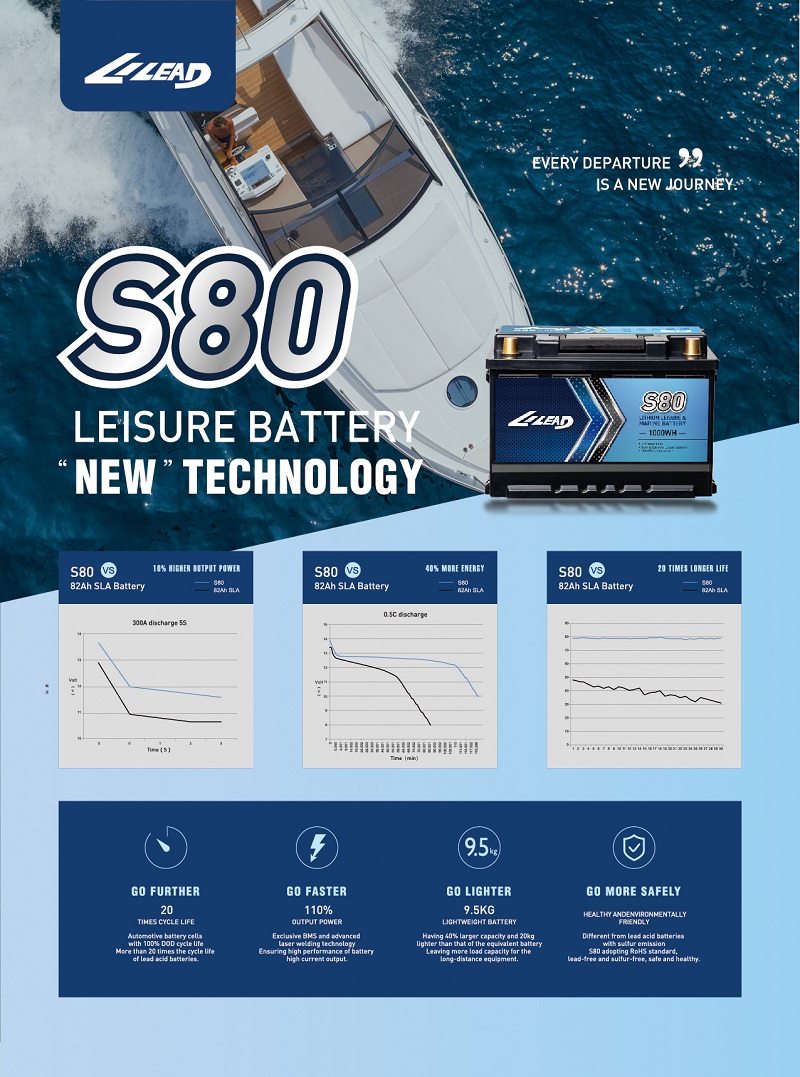 Now LILEAD S80 marine & leisure battery will start to sell in Sweden by LILEAD agent Batteripoolen, who is RAY-TECH partner for more than 8 years.
We believe S80 marine & leisure battery can bring more joy for users, and more green for environment.
Get the latest price? We'll respond as soon as possible(within 12 hours)