>
>
>
Motorcycle winter maintenance and maintenance
Motorcycle winter maintenance and maintenance
Motorcycle winter maintenance and maintenance
After the winter comes, the maintenance and maintenance of the motorcycle is slightly different from that of the summer. After the motorcycle enters the winter, some seasonal problems will occur. For example, the car is not good in the morning, the battery is easy to lose electricity, the oil is emulsified, and the plastic is plastic. The pieces become brittle and so on! So, in the winter, what should we pay attention to for the maintenance and maintenance of motorcycles?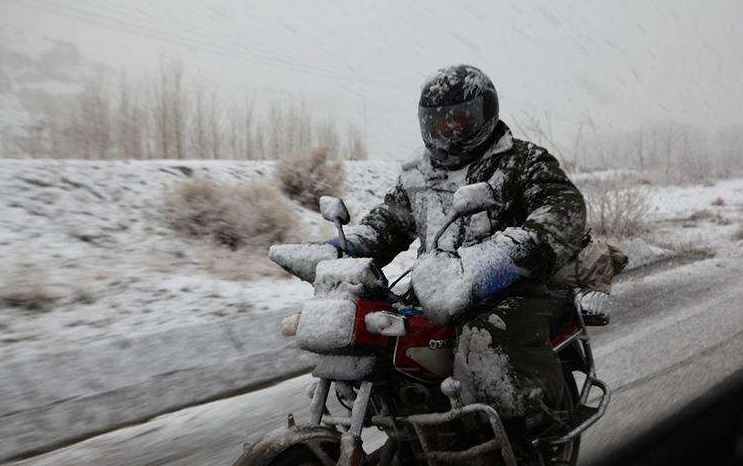 When the engine is cold, the engine oil is not fully lubricated due to the low temperature of the engine! At this time, if the big throttle is bombarded, it is easy to intensify the wear on the inner wall of the engine! Since the gasoline has not been completely atomized, more liquid gasoline will enter the cylinder, causing carbon deposits! Therefore, when we are in the hot car in winter, we must not choose the way to bomb the throttle, which will only make the engine of the motorcycle worse!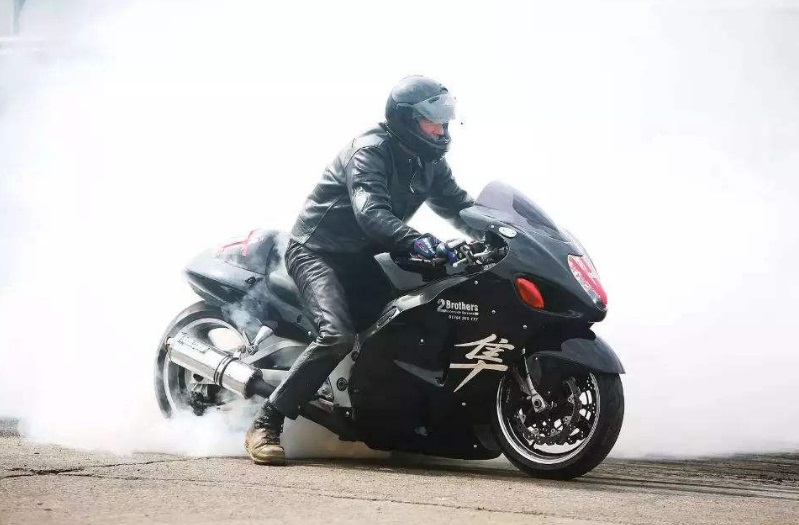 As lead acid battery charger's charging mode is hard to know, so 12V lithium battery manufacturer don't like users to use lead acid battery charger, to prevent safety accidents.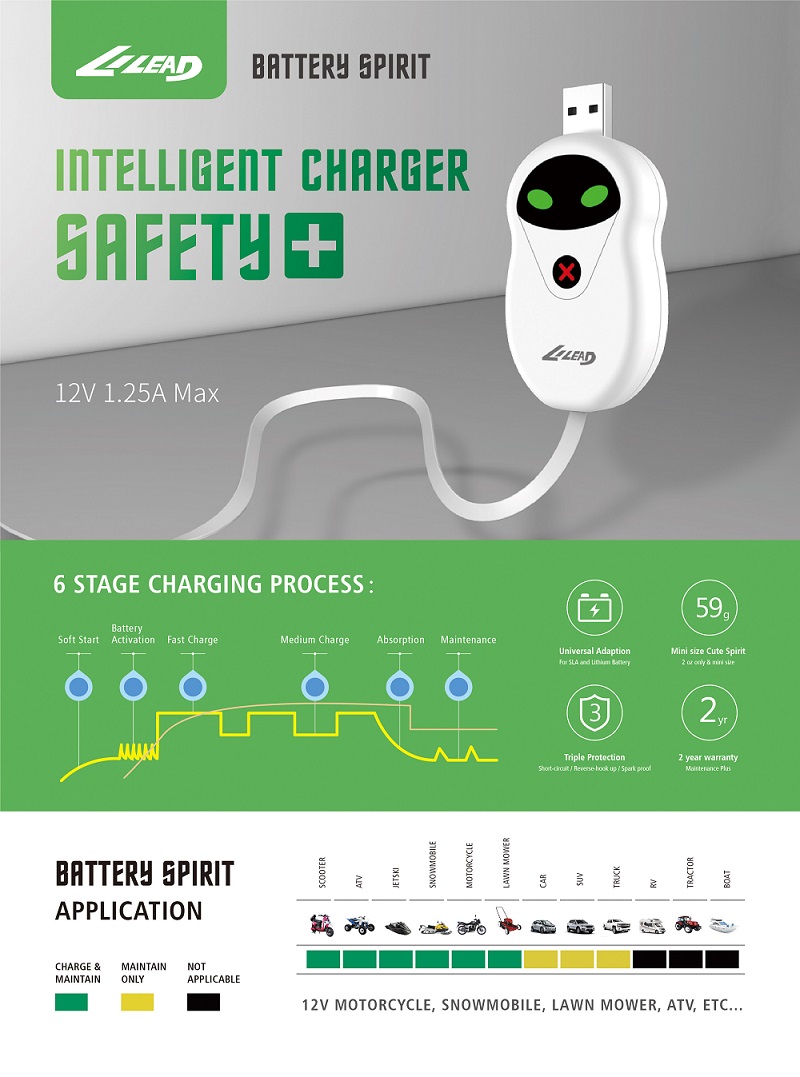 Well, LILEAD Battery Spirit battery charger/ battery maintainer is designed for both 12V lead acid battery, but also 12V lithium battery.
LILEAD Battery Spirit battery charger/ battery maintainer have 6 intelligent charging steps, max charge current 1.25A, max charge volt 14.6V.
Users can can use cell phone charger/ power bank/ ipad charger etc USB output, to charge 12V batteries.
DC to DC is super safe.
LILEAD Battery Spirit battery charger/ battery maintainer will ensure your battery always in best condition.
Please notice, LILEAD Battery Spiritsupports all cell phone battery chargers, and support QC 2.0, QC 3.0 quick charge.
With 18W battery charger, LILEAD Battery Spirit max output can be 1.25A (1250mA) to charge 12V starting batteries.
Get the latest price? We'll respond as soon as possible(within 12 hours)