>
>
>
LILEAD Auto Starter/ automatic vehicle battery protector US patent rights application cert
LILEAD Auto Starter/ automatic vehicle battery protector US patent rights application cert
LILEAD Auto starter US patent rights application cert
For LILEAD Auto starter, we applied US utility patent right.
As we already applied the patent right in China in 2018, so we have priority to apply the patent right world wide within 1 year.
In China, LILEAD Auto starter has 4 patents : 2 Inventions, 1 Appearance, 1 Trademark.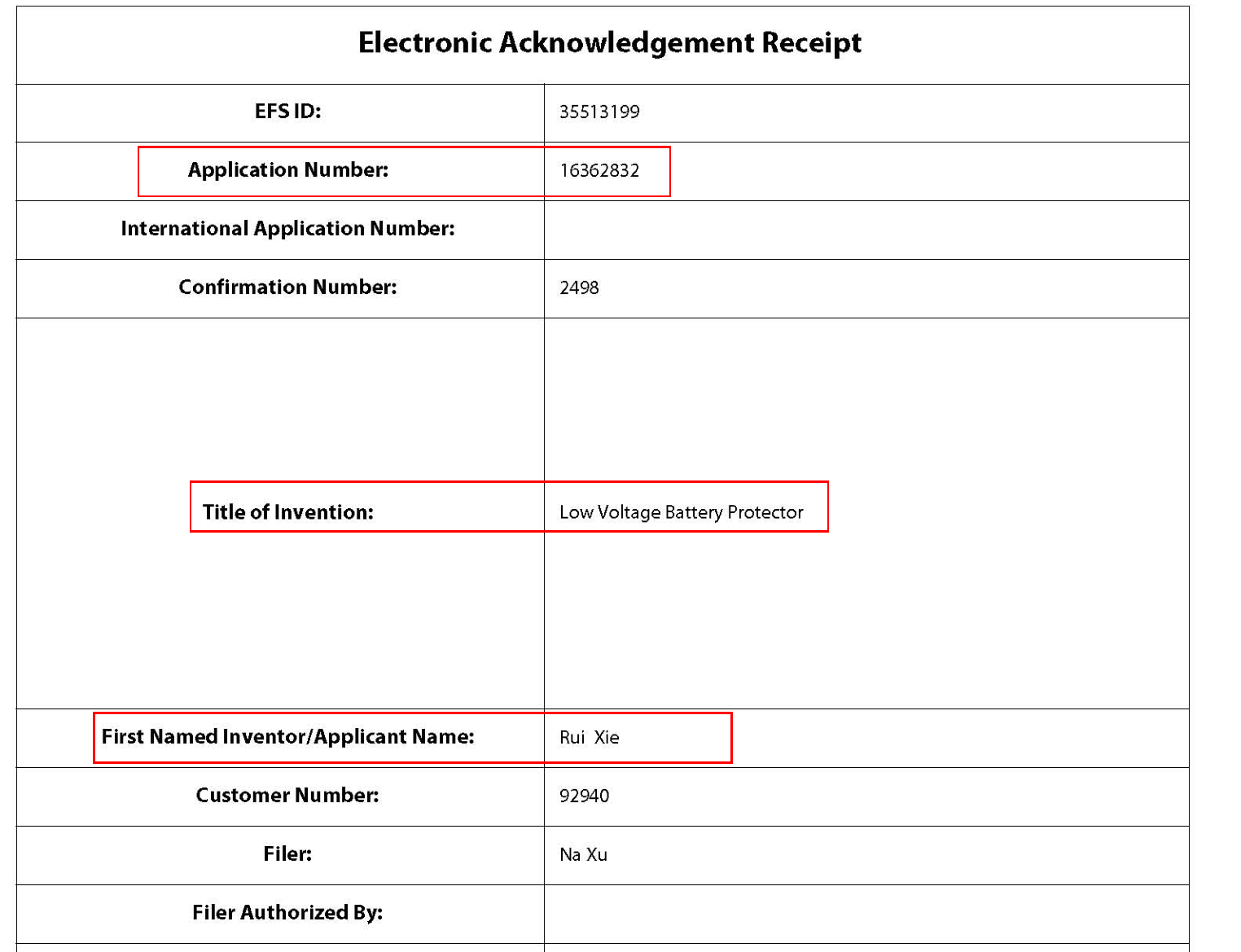 Get the latest price? We'll respond as soon as possible(within 12 hours)