>
>
>
LILEAD Auto Starter/ automatic vehicle battery protector approved for CE FCC RoHS
LILEAD Auto Starter/ automatic vehicle battery protector approved for CE FCC RoHS
LILEAD Auto Starter is a 12V battery controller, and it's also a 12V battery protector.
If starting batteries volt less than 11.8V, lasts for 1 min, LILEAD Auto starter will shot off the electricity supply.
It can prolong starting battery life, most important thing is it makes starting battery have enough power to start vehicles.
Compare to jump starter/ battery boosters, LILEAD auto starter is more user friendly and much safer.
Comparison as below form:





Auto starter

jump starter

Safety

High temp safety

No battery, safe

For poor quality and cheap products, high risk

Convenience

Carry on

No need

Yes

open door

No need

Yes

open front cover

No need

Yes

find conduct position

No need

Yes

Reliability

storage

2 years warranty

storage<6 months, need re-charge

starting cars

Can start cars which stored for 3 months

If less than 50% capacity, can't start cars
In the end of 2018, LILEAD Auto Starter (batteryless jump starter/ battery booster), approved by CNAS lab, have CE, FCC and RoHS certs.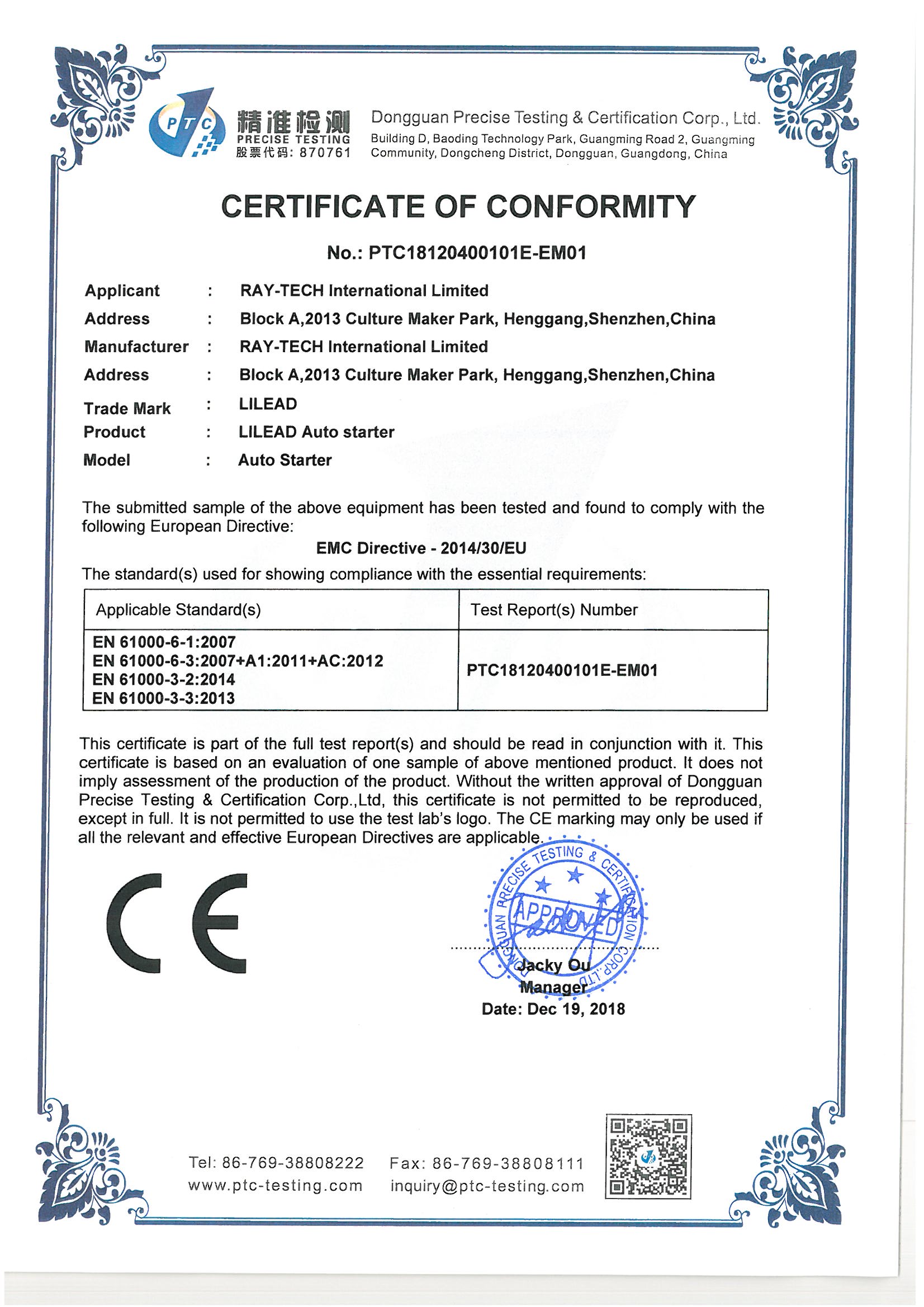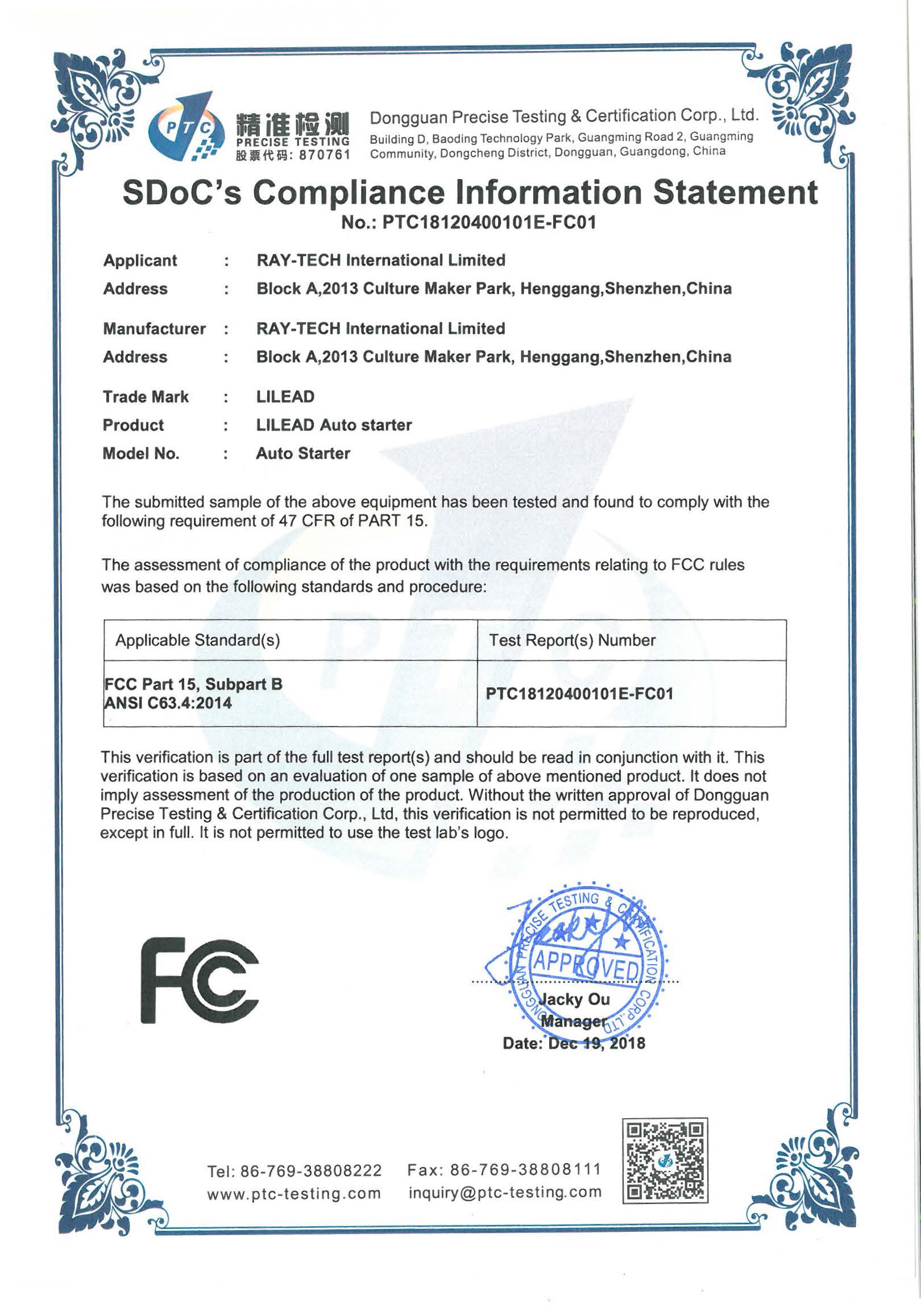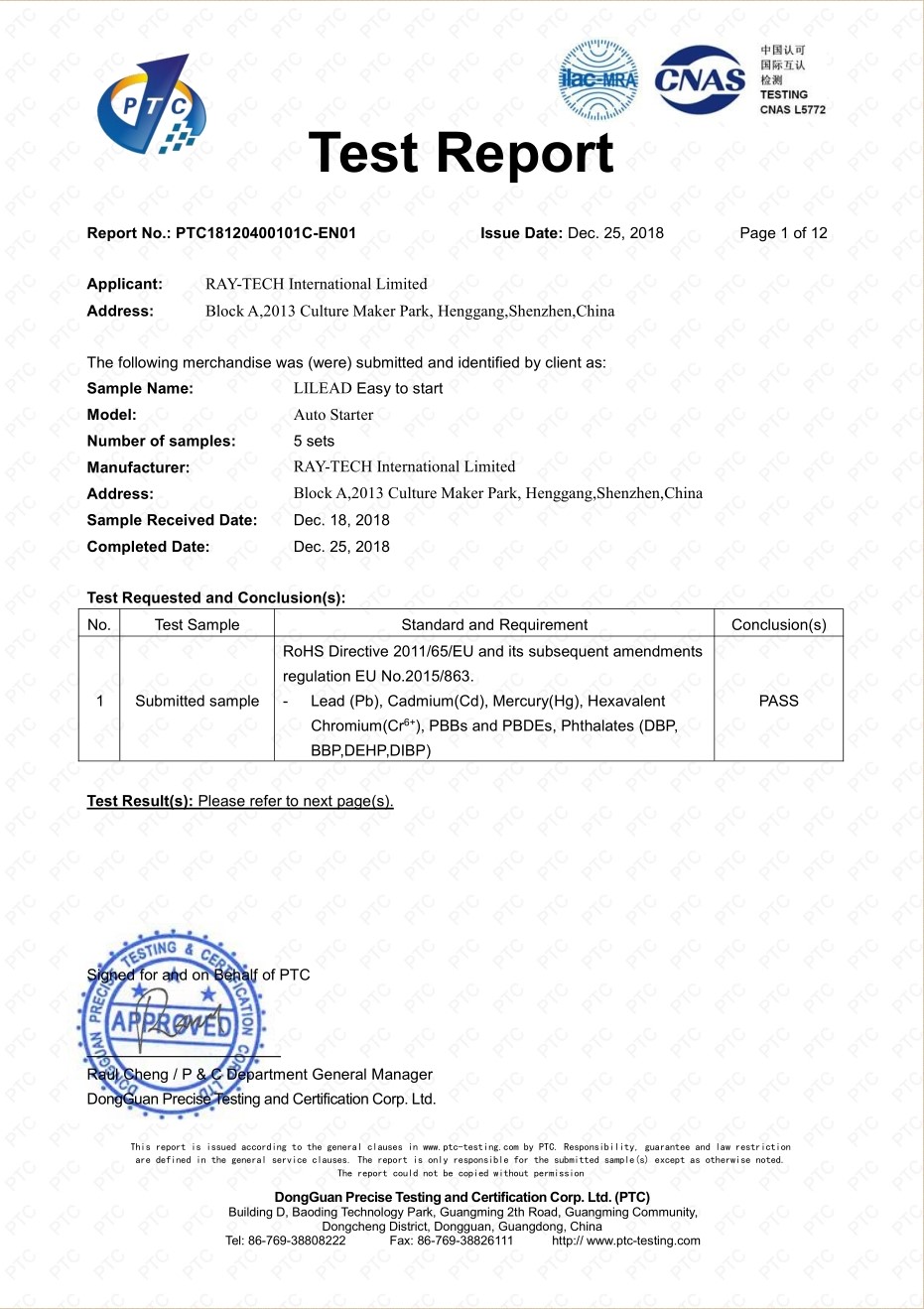 Due to LILEAD Auto Starter's great performance, it's been sold in all Bridgestone shops among Japan.
LILEAD Auto Starter can prevent vehicles broke down, prevent car fires caused by battery short circuit, to promote vehicles safety performance.
LILEAD Auto Starter is a 12V battery controller and battery protector, it can prolong battery life, less waste batteries, better mother earth.
Get the latest price? We'll respond as soon as possible(within 12 hours)